The latest news on dreamy resorts, destinations and romantic getaways from our sponsors.
Occidental Grand Resorts, Caribbean, Mexico & Costa Rica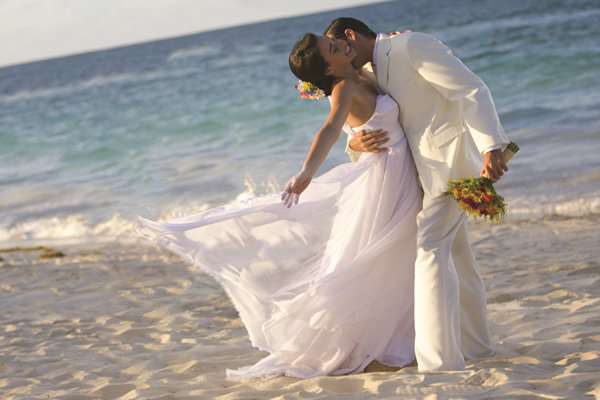 Say "I Do" to a destination wedding at Occidental Grand Resorts. Select from all-inclusive resorts set on the most pristine sugary white sand beaches in exotic tropical destinations. Enjoy the dedication of our attentive staff and personalized service from our wedding planners that will guide you through every step of the way. Melt your cares away basking in the sunshine, surrounded by the beauty of our tropical locations and the unrivaled commitment to service. Guests can also choose to upgrade to Royal Club our exclusive boutique resort within a resort experience offering VIP treatments and amenities.
Call Toll-Free - Dedicated Wedding Line: 877-622-9337; 800-858-2258
Visit: occidentalhotels.com
---
Bay Gardens Beach Resort & Spa, St. Lucia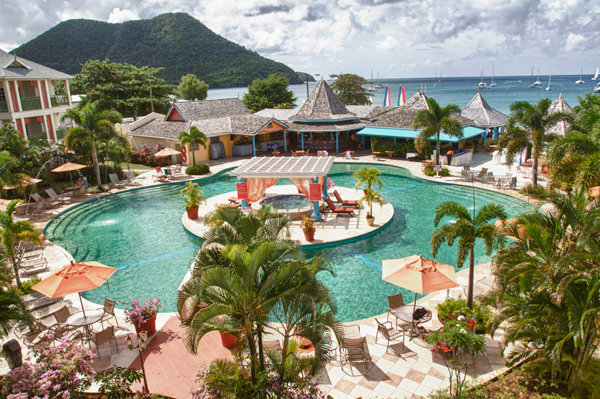 Escape to the Bay Gardens Beach Resort & Spa located in the Caribbean's top honeymoon & wedding destination, Saint Lucia. Our 4-star, luxury, beachfront property is the perfect backdrop for the stress-free tropical wedding you've always wanted. Choose to host your ceremony on the beach surrounded by lush mountains or by our garden gazebo or lagoon-style pool. Your personal Wedding Coordinator will ensure that everything is perfect for when you tie-the-knot. In addition, Bay Gardens features a hot tub, water sports hut, gym and spa. There are also four bars, two restaurants and a specialty coffee & snack bar.
Visit: baygardensresorts.com • Call Toll-Free: (877) 620-3200 (US and Canada)
---
North Myrtle Beach, South Carolina
Have your wedding at the beach! Choose the unique beautiful golden shores of North Myrtle Beach, SC — Nothing could be more memorable than a wedding on the soft, white sands of the Atlantic with the ocean as a breathtaking backdrop. Let North Myrtle Beach take the work out of your planning — complete the online Request for Proposal (RFP) Form and they'll get you all of the information it takes to make your day perfect! No need to make all of the calls yourself, let their team help make your dream wedding come true, complete the RFP today!
For additional information, please contact: Geoff Stephens | 866-646-1649
Visit: northmyrtlebeachchamber.com
---
AlSol Resorts, Dominican Republic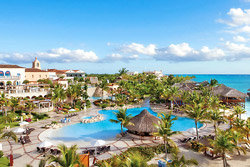 Introducing "Exceptional Life Events" by AlSol Resorts.
Picture having your very own "Exceptional Life Event" Concierge working for you to design your special day, perfectly tailored to your unique vision right down to the very last detail. AlSol Resorts schedules a maximum of one wedding daily so that they can dedicate the entire day to you and your guests. Experience more than just a wedding or honeymoon at AlSol Resorts.
Visit: alsolweddings.com • Email: weddings@alsoldr.com • Call: 519-573-4562
---
Radisson Aruba Resort, Casino & Spa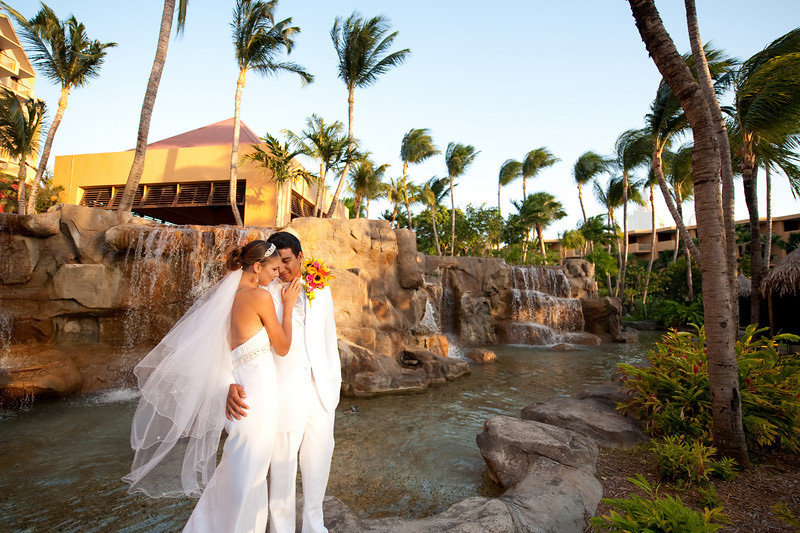 You want someone to hold your hand. And you want a stunning ceremony with a rockin' reception. At the AAA 4-Diamond Radisson Aruba Resort, Casino & Spa, you have Lisa Dammerman as a dedicated wedding specialist, the most expansive section of Palm Beach for sunset ceremonies, and the only rooftop penthouse and terrace in Aruba for VIP parties, all available for your special day. Each room has a private balcony, complimentary Wi-Fi is available throughout the property, and you and your guests can enjoy the healthy, relaxing and rejuvenating activities of the complimentary Discover Programs.
Visit: radisson.com/aruba • Call: 800-333-333
---
The Kessler Collection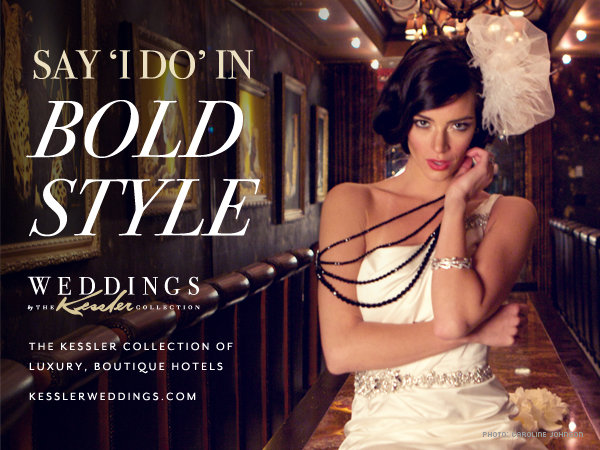 For the bride with a style all her own, The Kessler Collection's 12 unique and breathtaking hotels provide chic and sophisticated wedding experiences. From enriching accommodations and intimate service, to award-winning dining and relaxing spa treatments, enjoy a romantic ambiance with expertly appointed details. Although our properties vary a great deal, one thing remains constant, our commitment to making sure your special day will be customized to your specifications, no element overlooked and executed flawlessly. Say 'I Do' at any of our hotels and your honeymoon is on us! Contact a Kessler Collection sales manager for details.

Visit: kesslercollection.com/weddings • Email: weddings@kesslercollection.com • Call: 877-253-2859
---
Sandals Resorts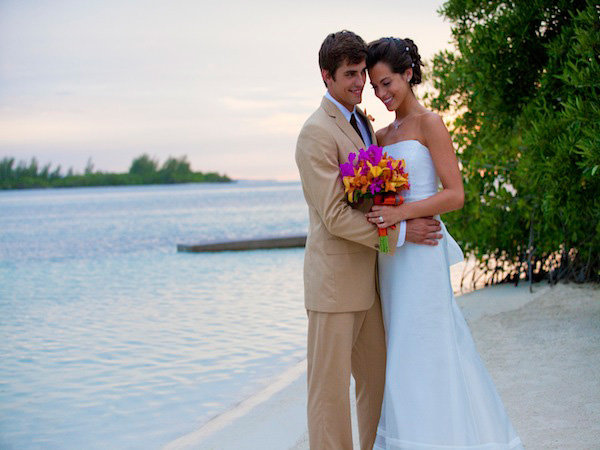 Imagine your dream wedding. You, your loved one, a few friends, and family in an exotic Caribbean destination. With your toes in the sand and the ocean in the background while reciting your vows to one another. Now, imagine this dream a reality. With Sandals WeddingMoons, you have 6 romantic islands and 15 Luxury Included® resorts to choose from to make your every destination-wedding dream come true, with your honeymoon starting the moment you say "I do". From the laid back vibe of Jamaica, to the beautiful, unspoiled hideaway that is Grenada, discover how you can create your wedding, your style.
Visit: sandals.com/weddingmoons • Call Toll-Free: 1-888-SANDALS
---
Beaches Resorts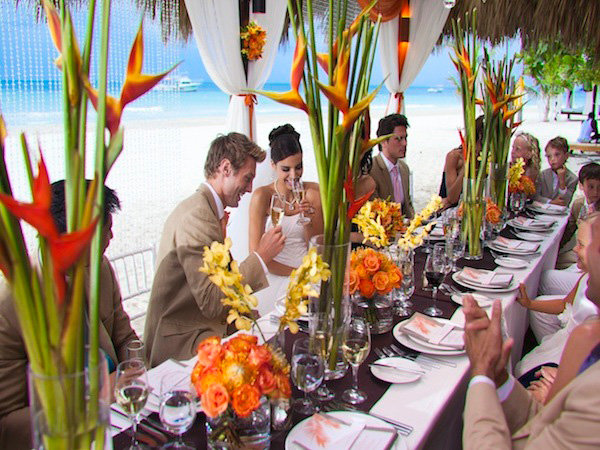 Let go and let loose, your happily ever after begins here. With Beaches' Luxury Included® weddings you can have the laid-back Caribbean wedding of your dreams, whether it be on the beautiful white sandy beaches of Jamaica or the pristine turquoise shores of Turks & Caicos, there is a romantic destination for everyone. Once the vows have been taken, what better else to pair an exotic island wedding than with the perfect Luxury Included® honeymoon, creating our exclusive WeddingMoon. Our WeddingMoon package is the perfect start to your new life, starting with your honeymoon from the moment you say "I do".
Visit: beaches.com • Call Toll-Free: 1-888-BEACHES
---
Gatlinburg, Tennessee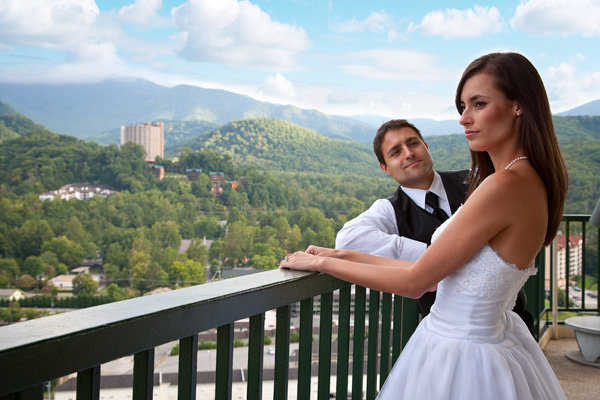 Nestled among the beautiful peaks of the Great Smoky Mountains, there's something truly special about saying "I Do" or spending your honeymoon in Gatlinburg. Between the local chapels and churches, secluded hotels and chalets and picturesque natural landscapes you can easily find the perfect backdrop for an exceptionally romantic day. Or travel to Gatlinburg after your wedding for a peaceful start to your life together. Hike the trails, browse the shops, enjoy a show or just be together in a cozy cabin or bed and breakfast. The possibilities are endless and the memories will last a lifetime.


Visit: gatlinburg.com/weddings • Call: 800-95CUPID (952-8743)
---
Jewel Runaway Bay Beach & Golf Resort, Jamaica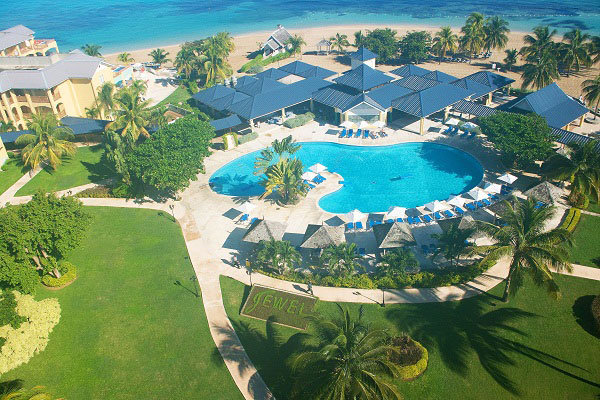 Located on sun-kissed beaches and surrounded by verdant flora, Jewel Runaway Bay is the perfect destination to exchange vows and say "I Do". This all-inclusive upscale resort offers couples uniquely-designed wedding packages that will make their day even more special, even a FREE wedding! Brides-to-be can relax on their big day in our Radiant Spa, while nearby PGA championship golf and great attractions make for great bachelor or bachelorette party destinations. When it's time to exchange rings, our resort has the perfect backdrop. Surrounded by family and friends, couples can tie the knot in our beautiful garden area or on the pristine beach area.
Visit: jewelresorts.com/resorts/runawaybay/weddings-and-honeymoons
Email: weddingsrunawaybay@jewelresorts.com
Call: 800-497-2714 (US and Canada) • 879-633-4000 (local)
---
Jewel Dunn's River Beach Resort & Spa, Jamaica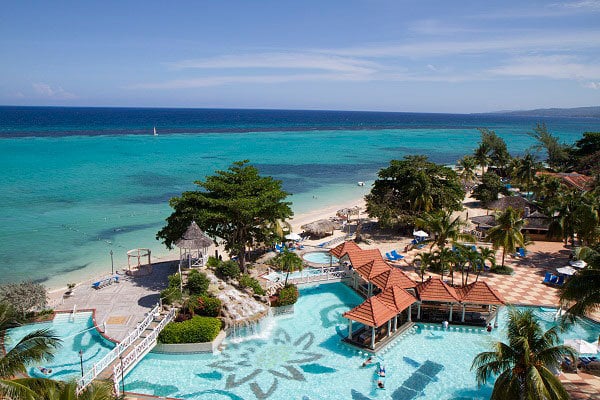 Set in one of Jamaica's most beautiful spots, Jewel Dunn's River Beach and Spa Resort is the idyllic spot for weddings, renewal of vows, honeymoons and anytime escapes. This Adults Only Luxury All Inclusive offers spacious guestrooms to butler-service suites, six superb restaurants from beach casual to sophisticated white-glove service— and all scrumptious. Guests play under the pool falls, relax on the pristine beach, enjoy fun activities, enjoy a round of golf with complimentary greens fees at nearby PGA-championship Runaway Bay Golf Club, and indulge at the full-service Radiant Spa. Plus, Jewel's expert planners and fabulous packages suite every budget and request, even one that's absolutely FREE!
Visit: jewelresorts.com/resorts/dunnsriver/weddings-and-honeymoons
Email: weddings@jeweldunnsriverresort.com
Call: 800-497-2714 (US and Canada) • 876-972-7400 (local)
---
Jewel Paradise Cove Beach Resort & Spa, Jamaica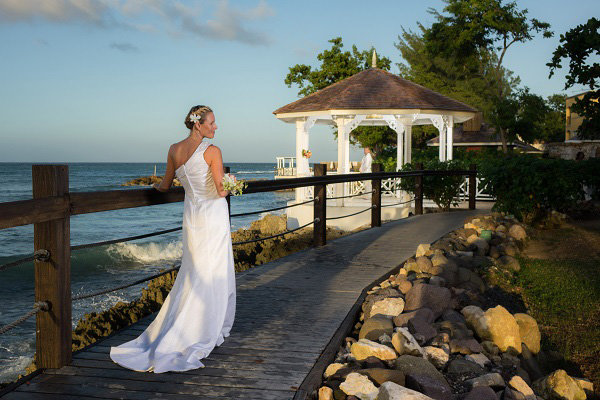 Discover a newfound serenity and healthfulness at Jamaica's newest oceanfront Jewel resort. This secluded adults-only lush paradise beachfront resort features signature Jewel Resorts amenities and world-class services, with an all-inclusive health, spa and fitness theme. Jewel Paradise Cove promises pure luxury with 225 ultra-chic rooms and butler-serviced suites, reimagined in a contemporary, yet casual island style. Guests can indulge in the ocean-front full-service Radiant Spa.
Whether you envision exchanging vows on the beach or in the middle of a beautiful garden, you'll find Jewel Resorts' natural beauty will help you create a one-of-a-kind ceremony.
Visit: jewelresorts.com/resorts/paradisecove/weddings-and-honeymoons
Email: weddingsparadisecove@jewelresorts.com
Call: 800-497-2714 (US and Canada) • 876-973-4520 (local)
---
Naples Beach Hotel & Golf Club, Florida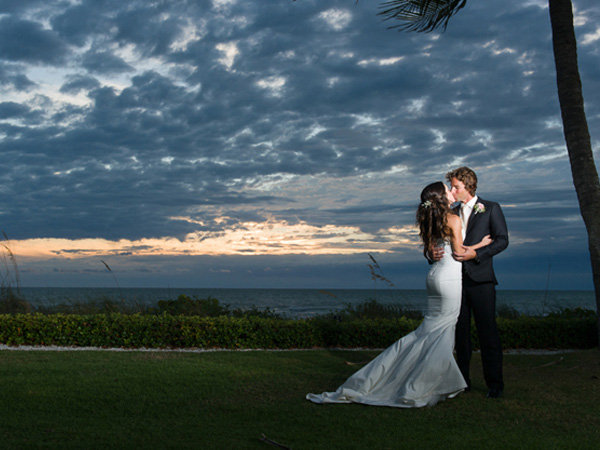 Situated along a seven-mile white-sand beach in southwest Florida, The Naples Beach Hotel & Golf Club is a renowned wedding and honeymoon destination. This Four-Diamond resort features a variety of venues, including a 5,000-sq-ft. ballroom with breathtaking Gulf views and a manicured lawn setting. On-site features include an 18-hole golf course, full-service spa, tennis center, swimming complex and watersports, as well as acclaimed dining and spacious accommodations. From bridal party getaway weekend to rehearsal, and from reception to honeymoon, a dedicated staff ensures a memorable, picture-perfect experience.
To learn more about this wedding and honeymoon destination, visit naplesbeachhotel.com or call 888-231-2197.