Christina Aguilera certainly had a Valentine's Day to remember — the singer's boyfriend of three years, film producer Matt Rutler, popped the question! She shared a photo of the stunning vintage-inspired ring on Instagram, captioned: "He asked and I said......"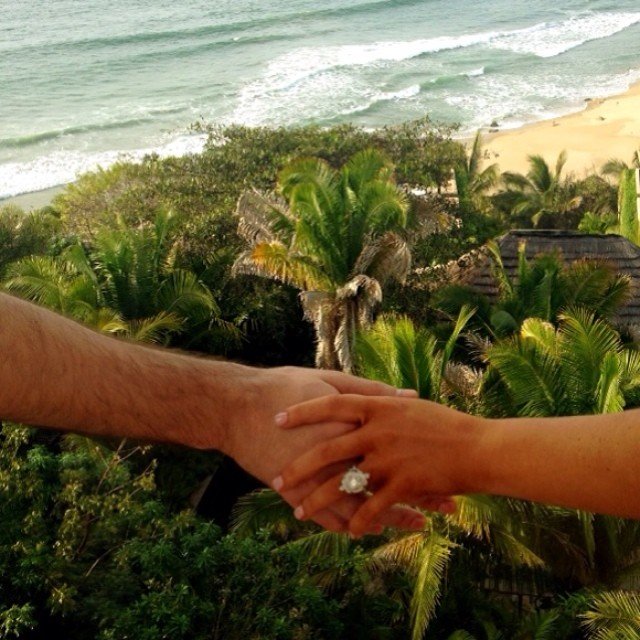 The couple met on set of The Voice judge's first starring film role, 2010's Burlesque.
"They're very much in love and are really excited to take this next step!" a source told People.
Aguilera's ring features nine hidden gems, each symbolizing something special for the couple. "Christina is very spiritual, and having the stones touch her actual skin will emit positive energies surrounding her at all times," a source revealed to People. "They represent things like love, protection and healing."
The band itself has a criss-cross pattern that gets more narrow at the base, reflecting how their paths have crossed and become closer over time. The groom-to-be had no doubts that Aguilera would love the ring — he based the design off of two of her favorite rings!
—Kristen Klein