Surprise! A rep confirmed to E! News that Alexis Bledel and Vincent Kartheiser are officially husband and wife. The pair got hitched in June in a top-secret ceremony that took place in California.
The 32-year-old actress and 35-year-old actor met while filming Mad Men (she played the role of Kartheiser's mistress) and although their on-screen affair didn't last, they became a real-life item after season five wrapped. They announced their engagement in March 2013.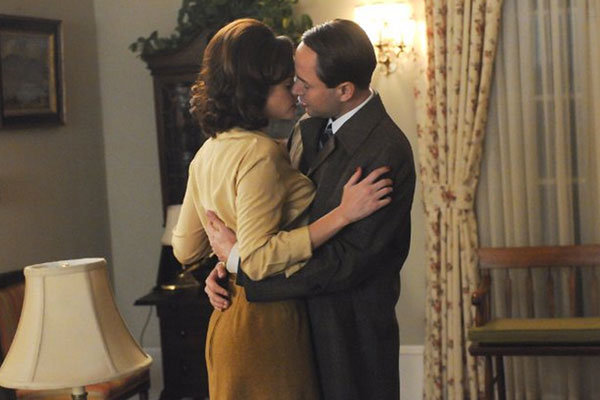 Photo courtesy of AMC
No official word yet on whether their Mad Men co-stars were in attendance, although they have spoken out publicly about their romance. Elizabeth Moss revealed to People that "They are such a yin and yang. I've known Vinny for 12 years and Alexis is just the sweetest."
Jon Hamm told Vulture that "I did know he liked her from a very early point. I was a supporter of that union." Show creator Matthew Weiner chimed in that "I told Vinnie that they would be great together. I was like, 'Don't blow it!'"
Last month, the groom put his Hollywood micro-bungalow up for sale, so it's safe to guess that they're moving into upgraded digs as a married couple.
Congratulations to the lovebirds! Fingers crossed that photos emerge of Bledel's reportedly stunning dress...
—Stefania Sainato