A fantastic book on entertaining and décor came across my desk recently. Designing Life's Celebrations (Rizzoli New York, 2016, $50), by noted florist and event planner DeJuan Stroud, was co-written with his wife and business partner, Debra. It features gorgeous photographs by Monica Buck and is a great read for anyone who loves entertaining at home and appreciates the wow factor of a beautifully designed table.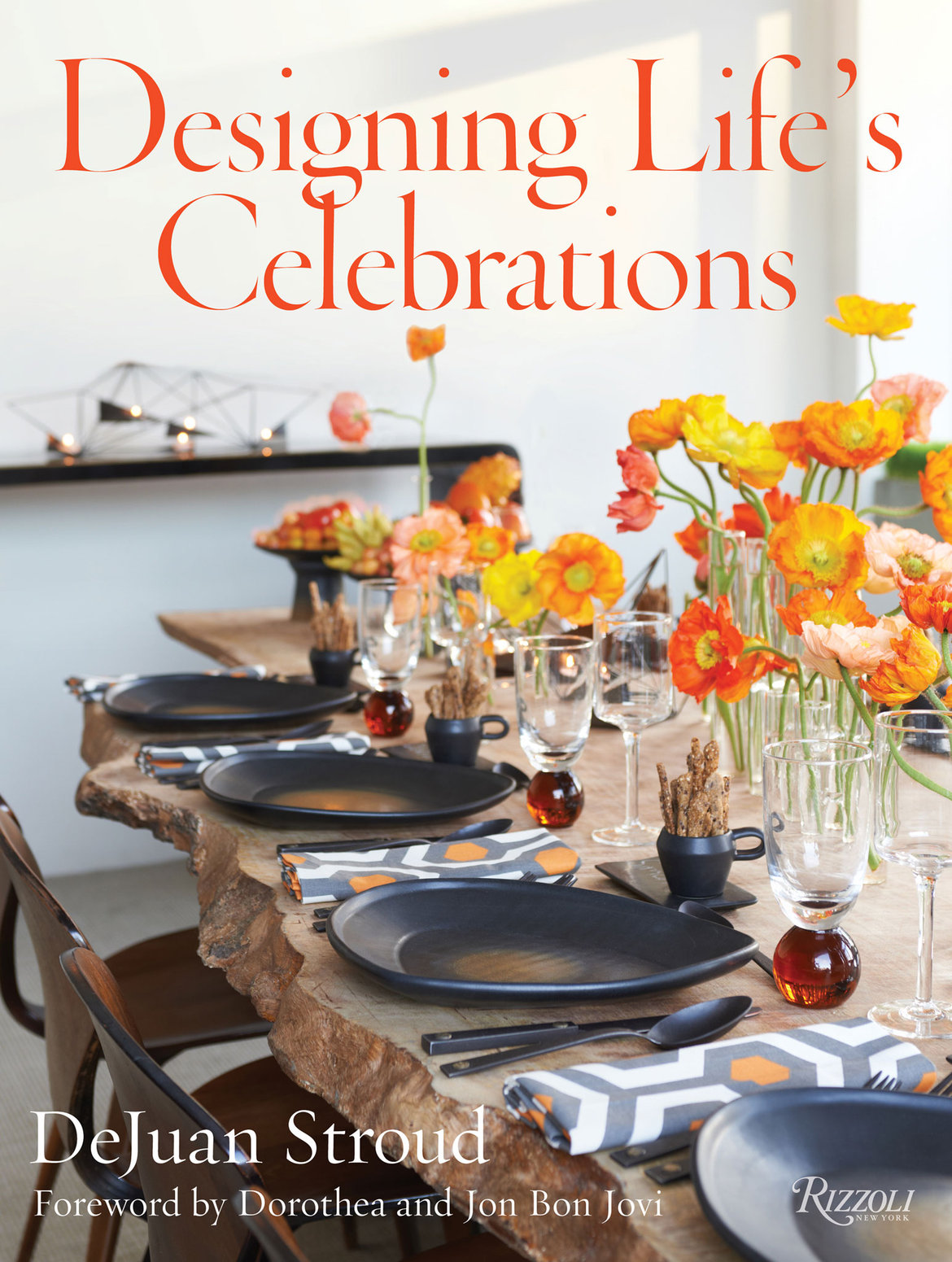 Not only will you find lots of inspiration for the big day, but you'll also want to gift your mom, future mother-in-law, or maid of honor. Since starting his business in New York City in 1996, DeJuan Stroud has created décor for numerous weddings, parties and special events, and his many celebrity clients include Jon Bon Jovi, Alicia Keys, and Michael J. Fox. 
"I wrote this book to share what I've learned in decorating large-scale events and to show how details can enhance an experience and set it apart," says Stroud. From elegant at-home dinners, "just dessert" celebrations, garden luncheons, and seasonal parties to a bridal shower and weddings, DeJuan Stroud effectively decodes the art of floral design and table décor. 
Here, a look at some of his celebrations: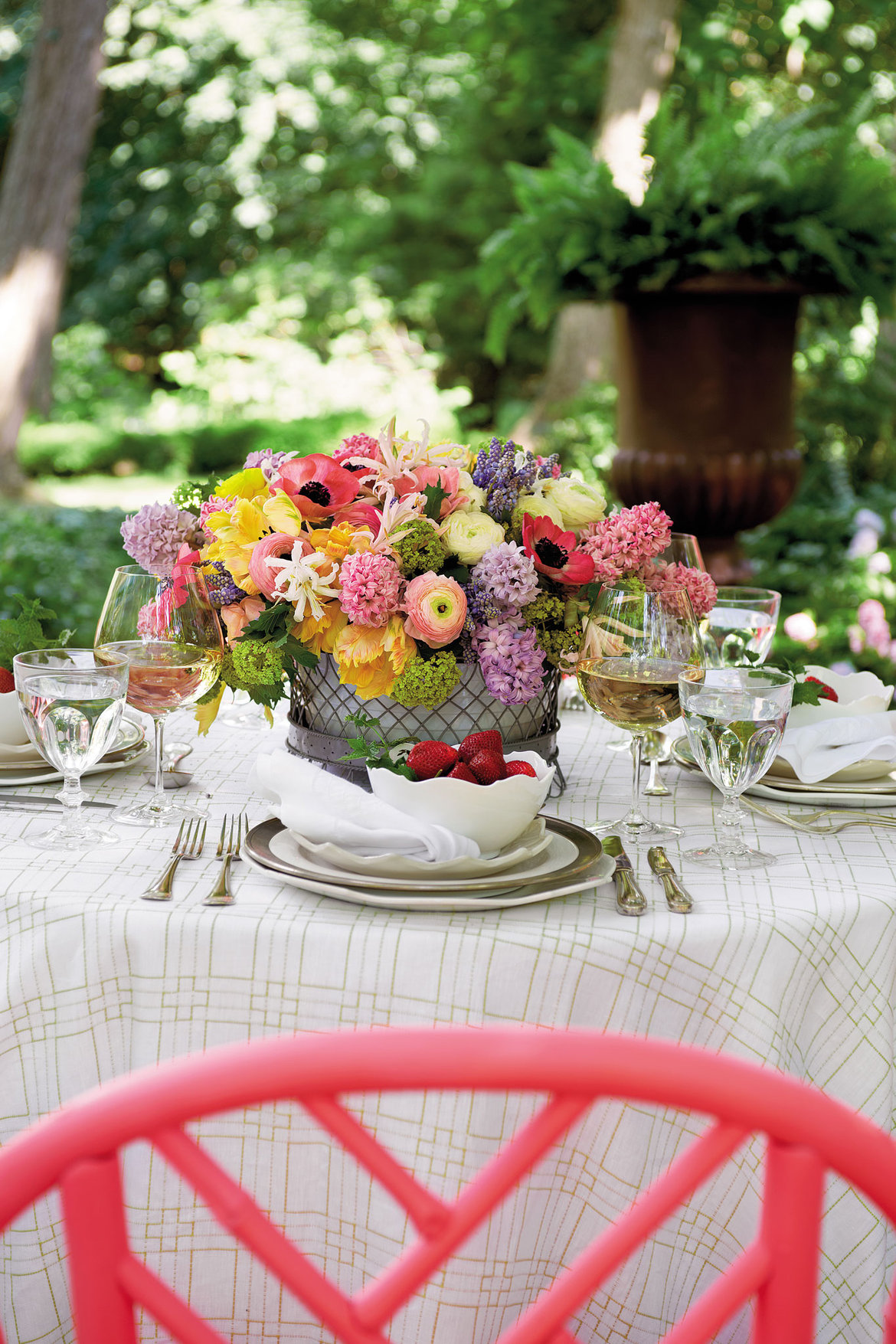 For this garden luncheon, Stroud used a crisp white linen table cover with green embroidery to showcase the colorful centerpiece of a pale gray French wire basked filled with his favorite spring flowers.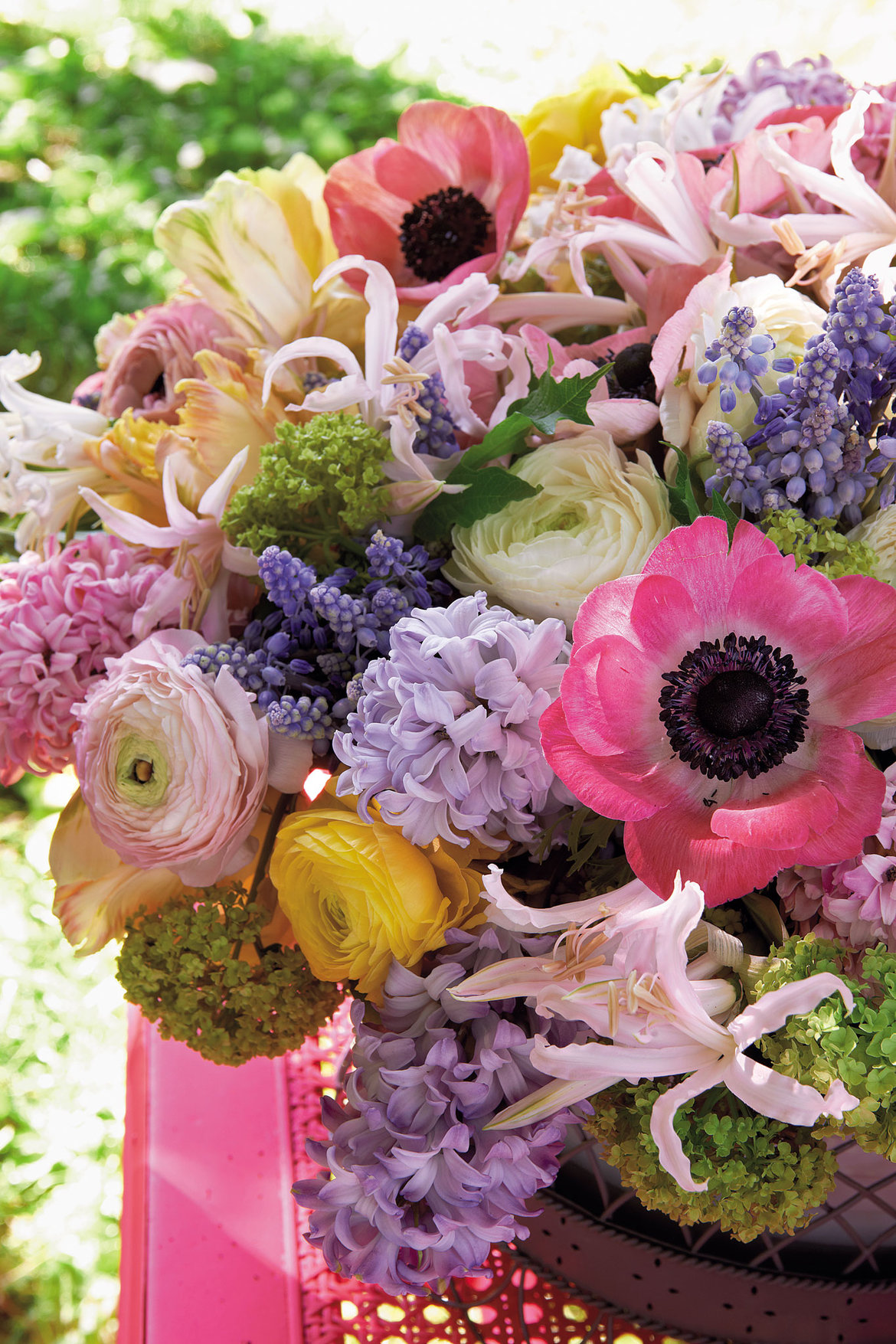 The pretty springtime floral display includes anemones, viburnum, ranunculus, parrot tulips, and hyacinths.
For a bridal shower, the décor and color story — black, white and sunny yellow — offers a fun, modern approach.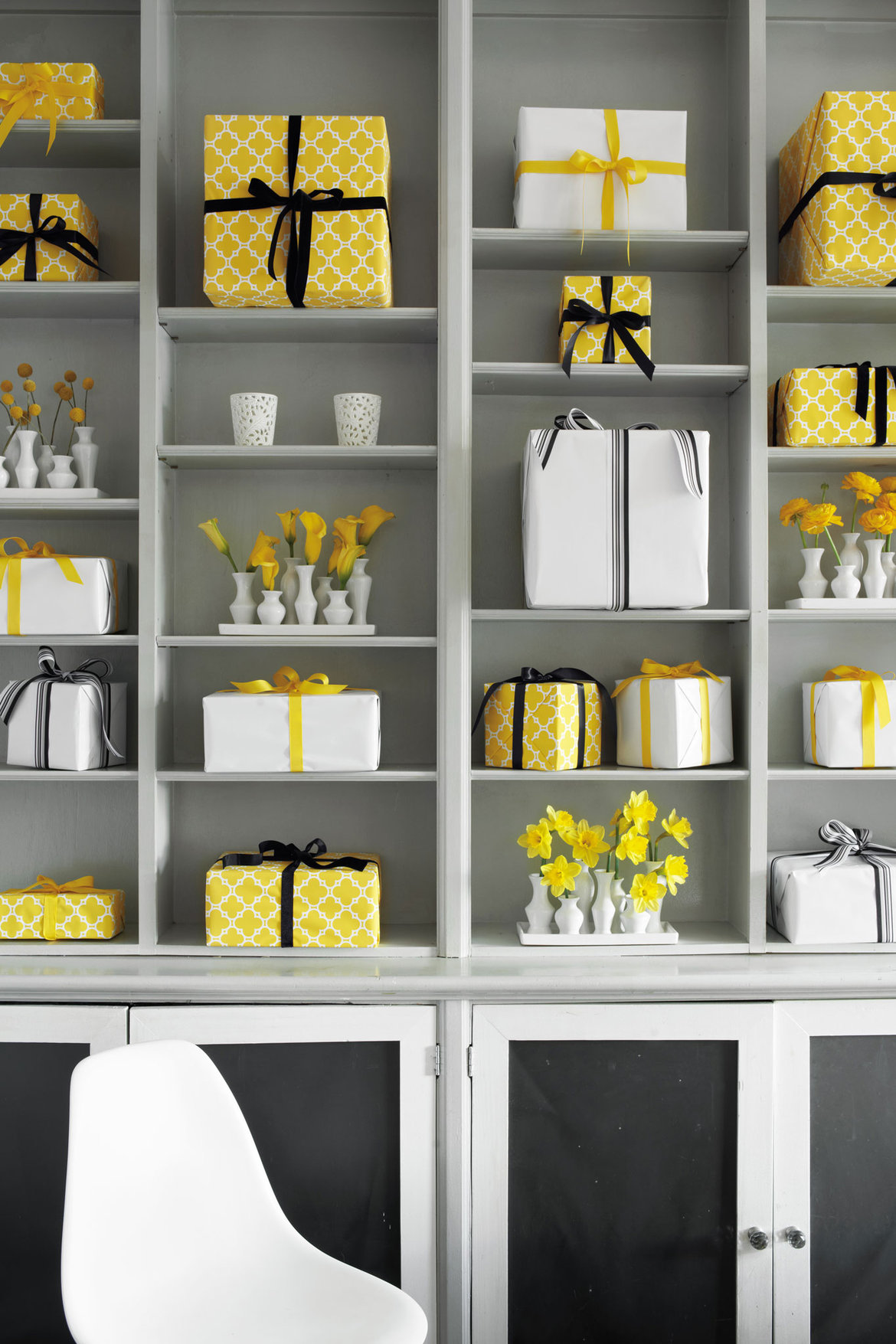 The theme is carried over onto the black Lucite buffet table topped with five floral displays, each composed of a single type of yellow flower, white platters, and clear Lucite stands.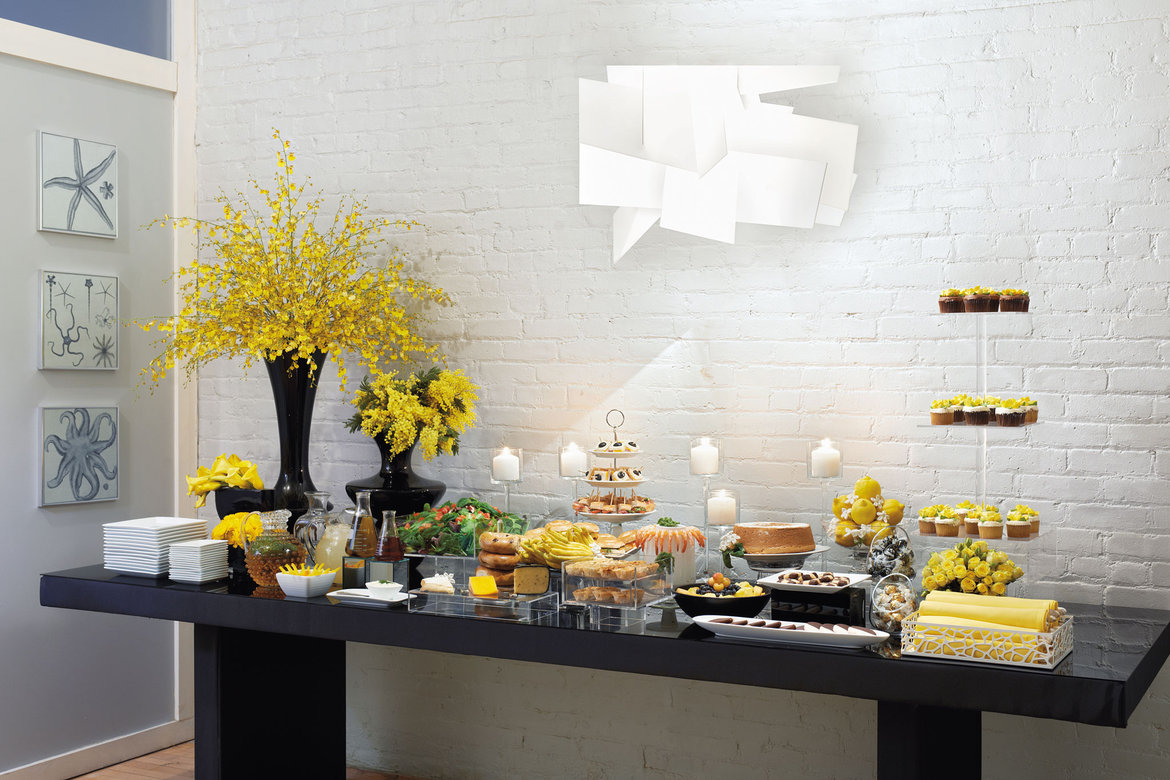 This boho-inspired celebration features striking red-striped chairs, a blue table, and an array of brightly hued flowers in a variety of containers. Tip: Many flowers were purchased from a local farmer's market and arranged in an "unstructured, carefree style."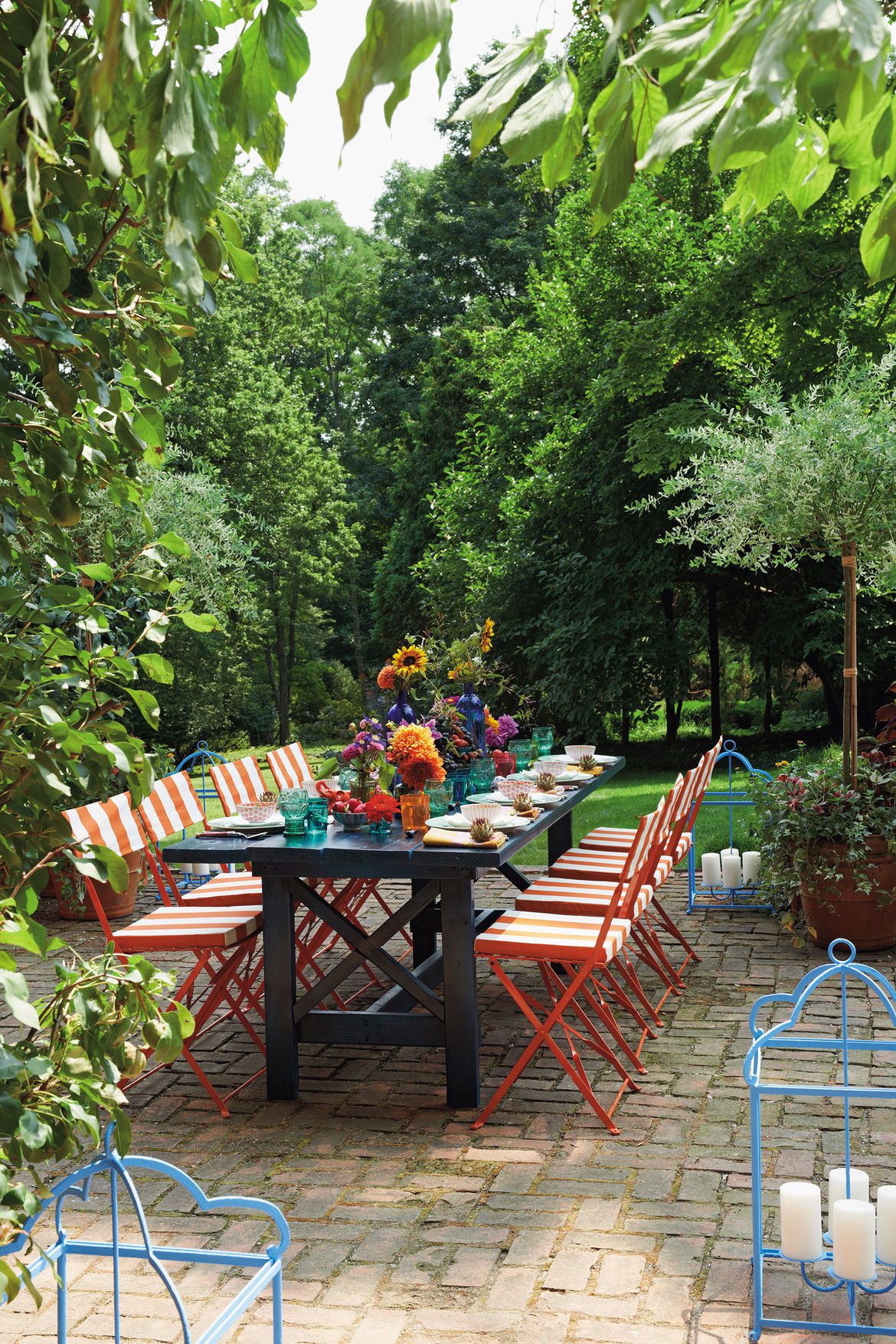 When it comes to the ever-popular rustic wedding trend, Stroud admits that when growing up, "two words that I would never have expected to hear used together were rustic and wedding." That said, he excels at creating incredible weddings that perfectly combine earthy, rustic elements with formal, traditional details.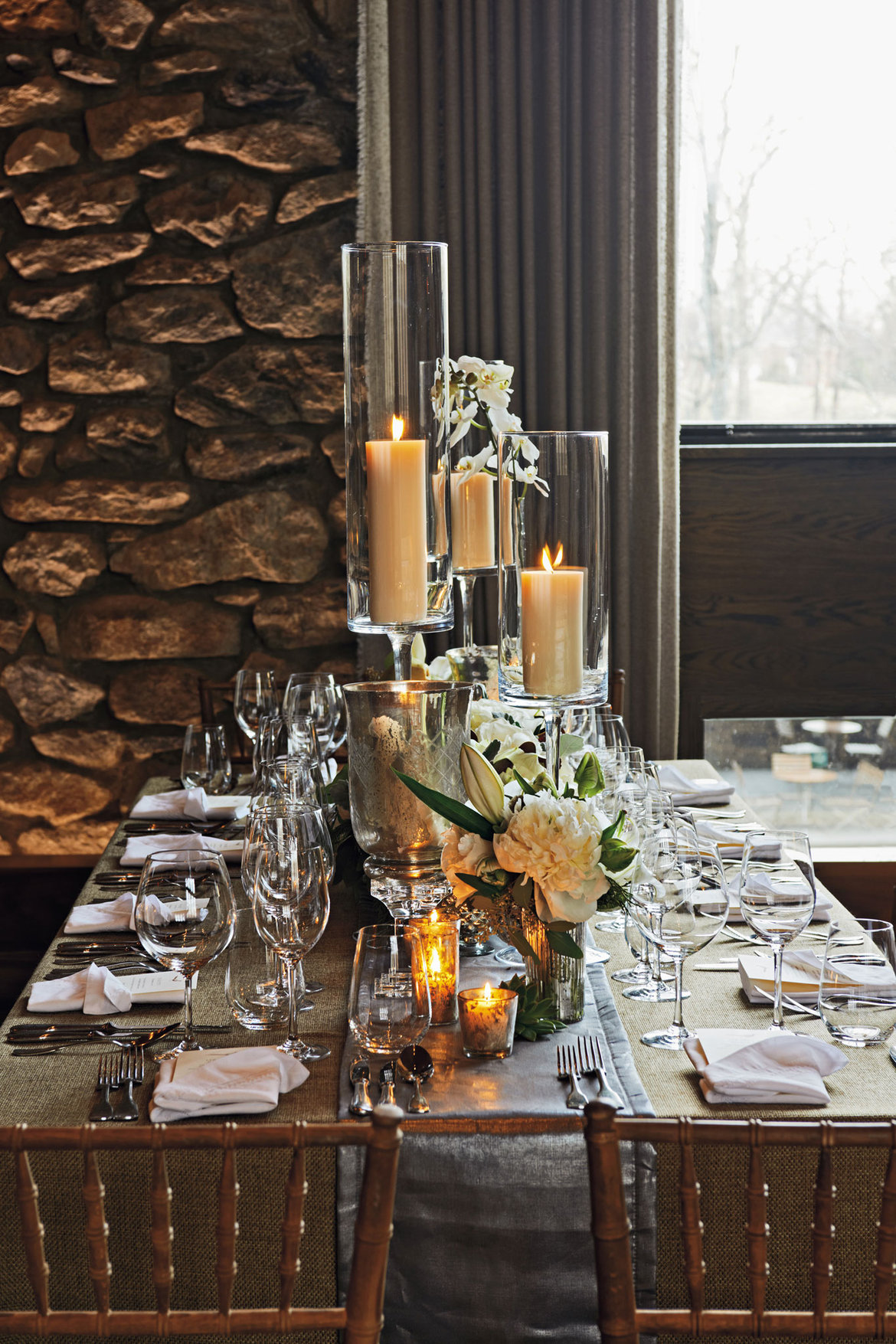 Note the use of tall, glass cylinders for candles surrounded by all-white blooms in elegant silver containers. A silver metallic table runner tops a cotton fabric that resembles burlap and menus are neatly tucked into folded white linen napkins.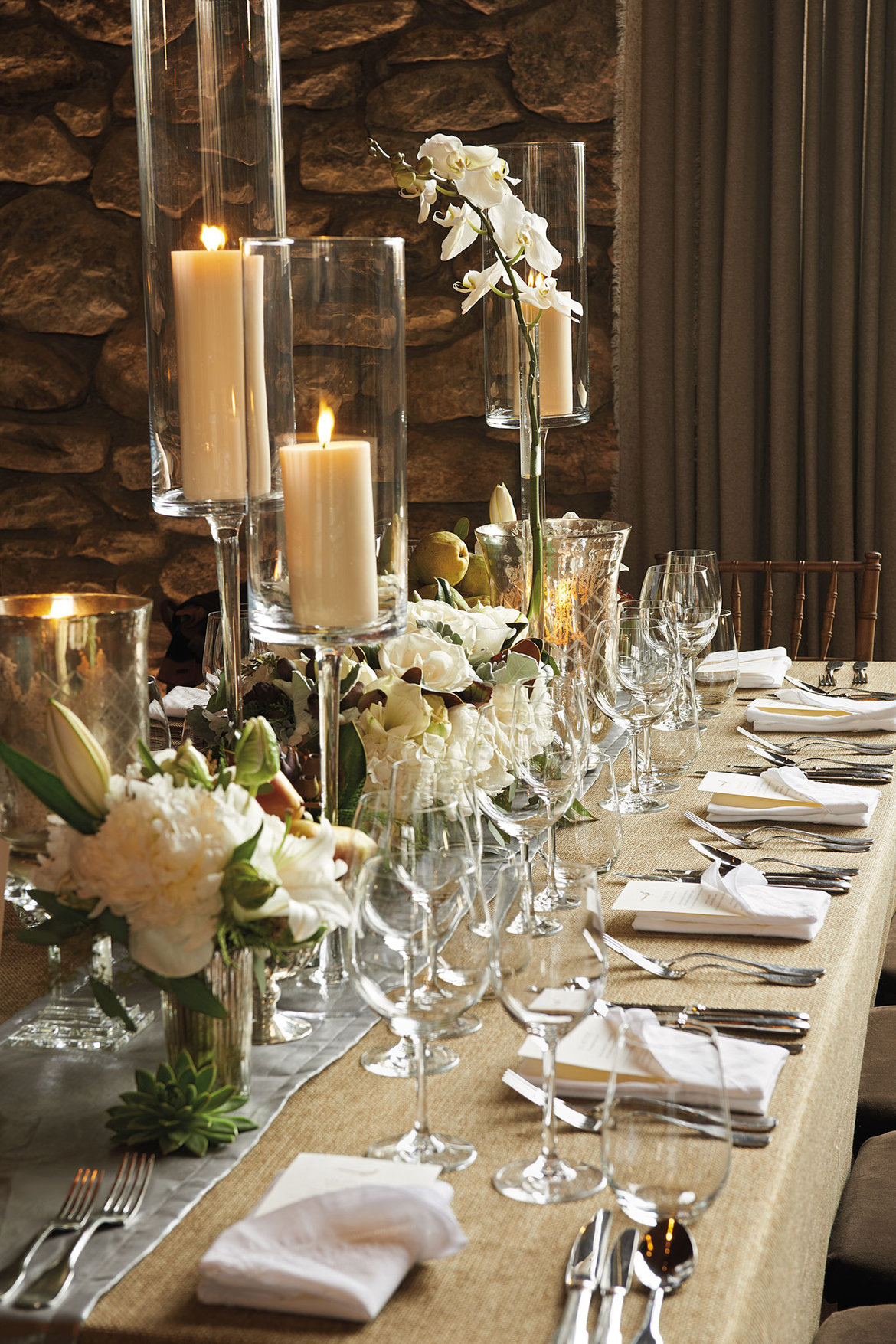 I love the "Workbook" chapter, where flowers are displayed in a variety of containers (silver, metallic, pottery, colored and clear glass vases). Stroud also offers diagrams of where and how to arrange centerpieces — a great service — and gives advice on how to care for flowers.
Even after the wedding, you'll refer to Designing Life's Celebrations again and again. Enjoy!
—Diane Forden