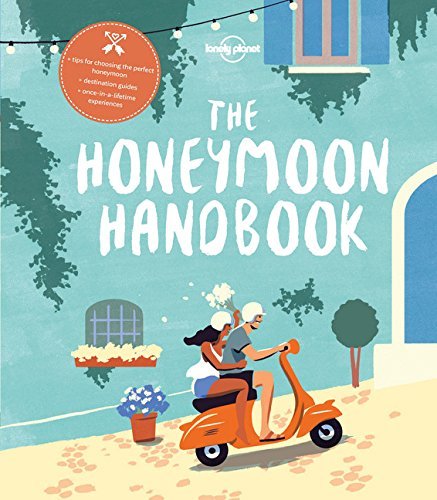 Getting married is the best excuse to take the romantic getaway you and your partner have always dreamed about. Lonely Planet's latest book, The Honeymoon Handbook (January 2017)
, is an essential honeymoon planning tool. It has everything couples need to plan the perfect trip based on what they love, whether it's backpacking in Borneo, touring Tuscany or cruising around Cuba.
1. Corsica, France
For: Hikes, hills, haute cuisine, hidden sands
This chunk of France, afloat in the Mediterranean, deserves its monicker: L'île de Beauté. The rumpled, maquis-cloaked interior — where you can easily forget the world — tumbles to perfect golden crescents, some touristy, some seemingly unfound. There's wildness if you want it (the hiking is some of Europe's best), but also fine food and indulgent retreats, not least Domaine de Murtoli — possibly the continent's most romantic hideaway.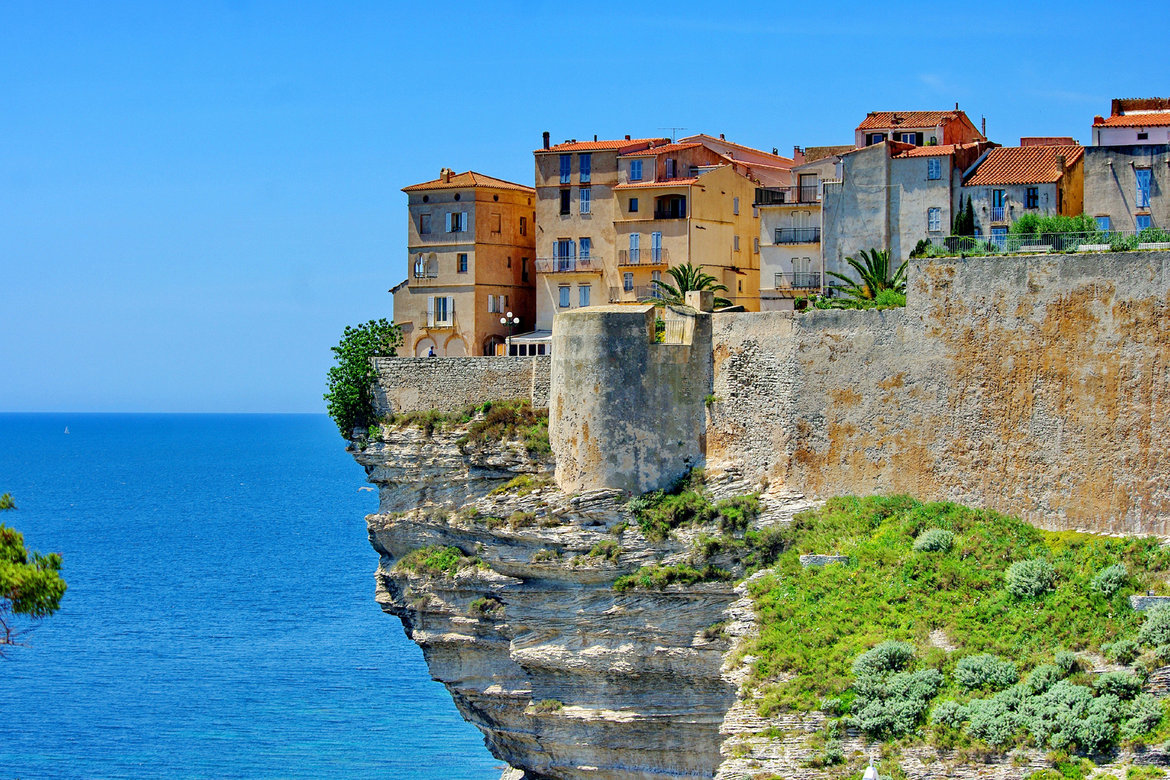 Photo Credit: ©Pascal POGGI/Getty Images
2. Qurimbas Archipelago, Mozambique
For: Dhow cruising, culture
Why pick one island when you can have 30? That's about how many specks of wonderful white sand make up this Indian Ocean archipelago. Among them is Ibo, home to the 16th-century Portuguese trading settlement of Ilha de Moçambique — a must-see. After a dose of culture here, sail between the islands — remote Vamizi, luxe Quilalea — stopping off on nameless cayes for lobster barbecues en route.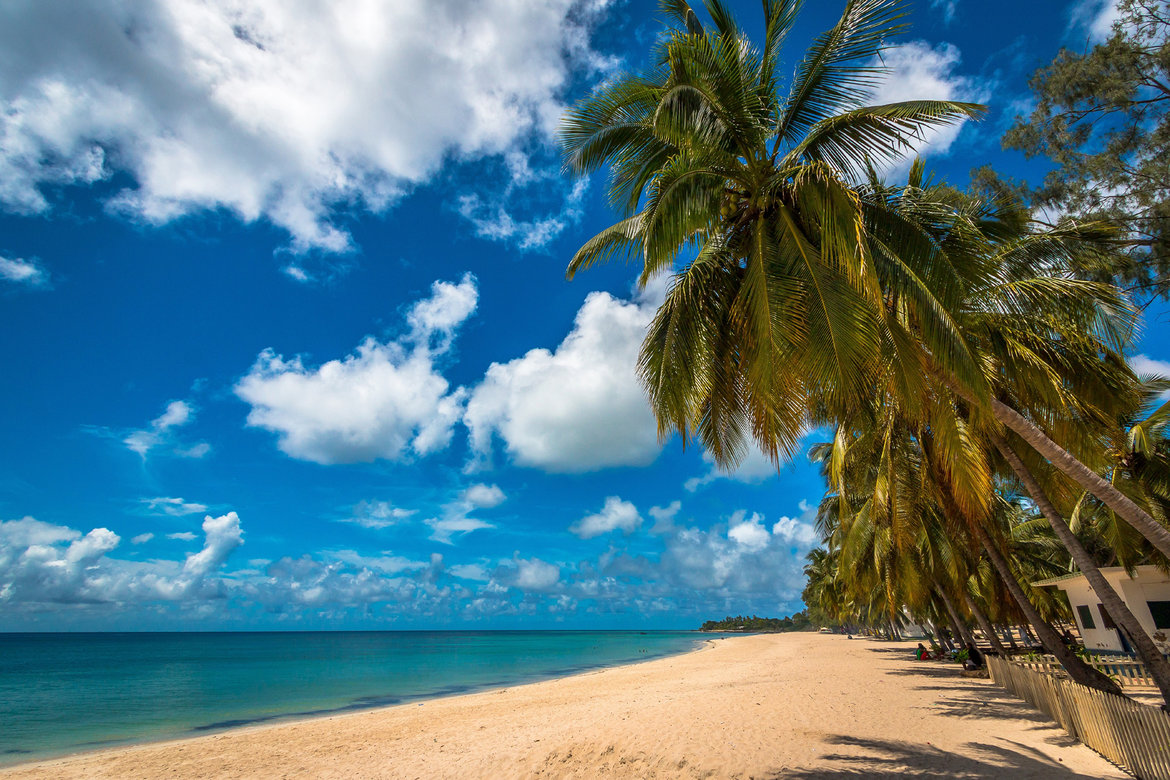 Photo Credit: ©Stephen Butler/500px
3. Huahine, French Polynesia
For: Blissful beaches, ancient sites
Huahine, a 40-minute flight from Tahiti, is Polynesia at its most sublime (and that's quite a feat). Slopes of tropical abundance sink into eye-searingly blue lagoons; there's culture aplenty, including the highest density of marae (temples) in the territory; and opportunities abound for snorkeling, horse riding, surfing or doing nothing at all.

Photo Credit: ©Seaphotoart/Shutterstock
4. Algonquin Island, Canada
For: Adventure, seclusion
This tiny speck of pines on Ontario's Kawawaymog Lake can only be reached by canoe, and is ideal for two. There's a cozy cabin with a second-floor deck and outdoor dining table ideally placed for sunset; a floating sauna bobs in the shallows. Other than that, it's you and the wilderness.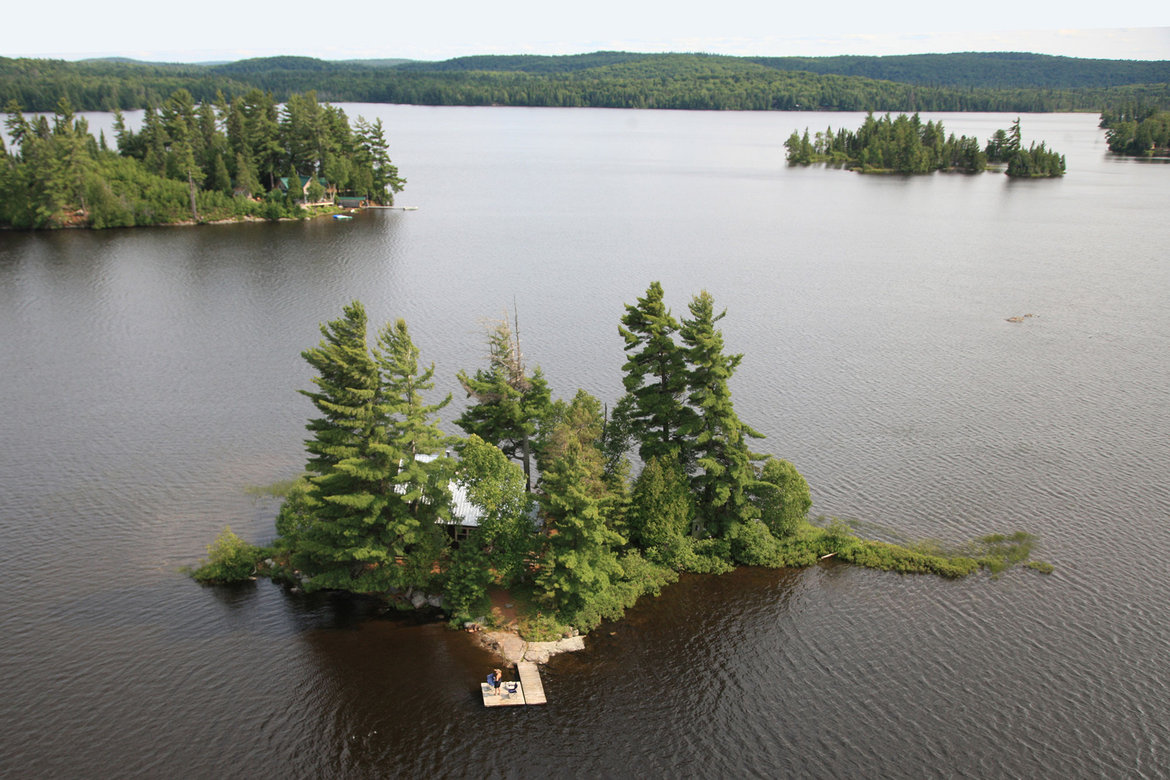 Photo Credit: ©Voyageur Quest
5. Nevis
For: Tranquility, old-school charm
With no all-inclusive resorts or cruise-ship ports, Nevis is as refreshing as one of its gentle trade winds. Accommodation is often historic — old sugar plantations converted into characterful hotels. Diversions include diving, hikes around Nevis Peak and sipping rum on Pinney's Beach.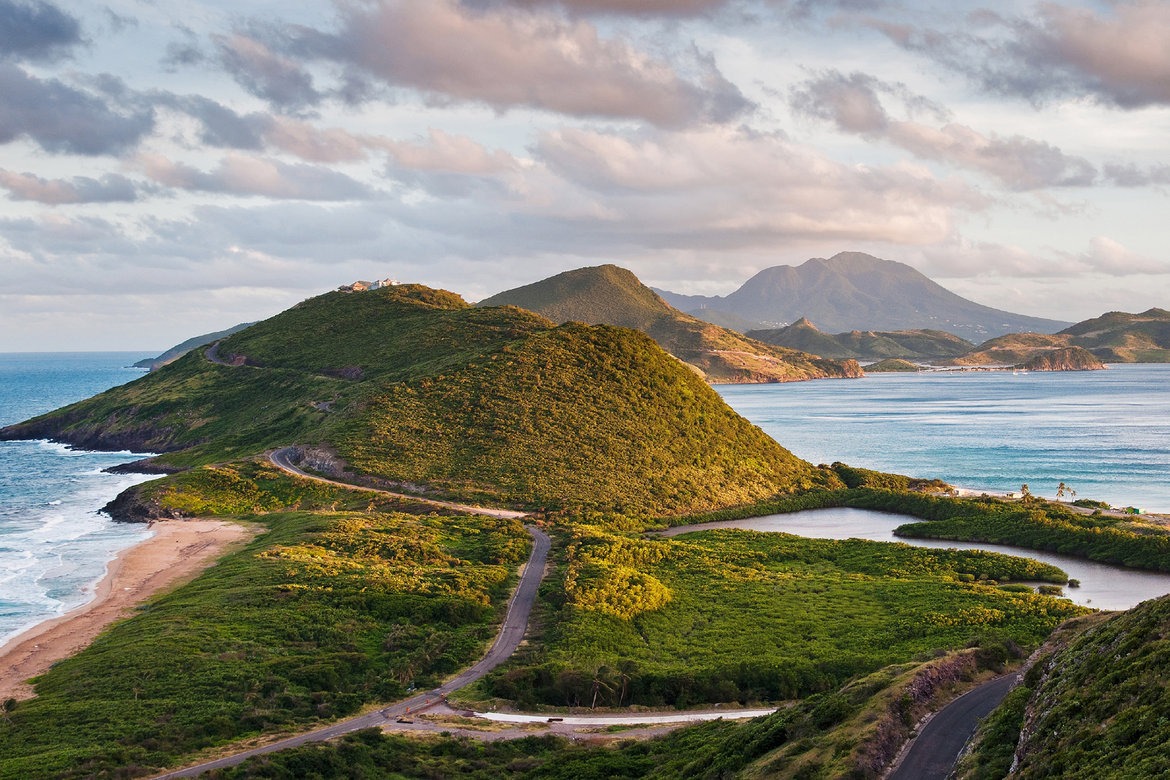 Photo Credit: ©Hiral Gosalia/Getty Images
6 Tasmania, Australia
For: Culture, hiking, food & wine
It might not have the weather of tropical Queensland, but Australia's lush southern island state is where you'll find some of the country's best food and wine, epic mountains, cool lakes and hiking terrain. Outside the quaint capital, Hobart, there's MONA — a world-class gallery, brewery, winery, and restaurant complex that will simply blow your mind (and where it's now possible to stay in plush, futuristic pods); in the north you've got the otherworldly Bay of Fires, famed for a luxury beach hike that culminates with flair at an award-winning ecolodge.

Photo Credit: ©Kevin Wells Photography/Shutterstock
7. Praslin & La Digue, Seychelles
For: Paradise, raunchy plants
Beaches don't get much better than the boulder-strewn powdery strands fringing the Seychelles. Ferries run between Mahé, Praslin, and La Digue, enabling multi-isle 'moons, and a bit of local interaction. Little La Digue is car-free — explore on foot or by bike. Praslin is home to good restaurants and the UNESCO listed Vallée de Mai nature reserve, where you can stroll beneath coco de mer palms and giggle at their suggestive seeds.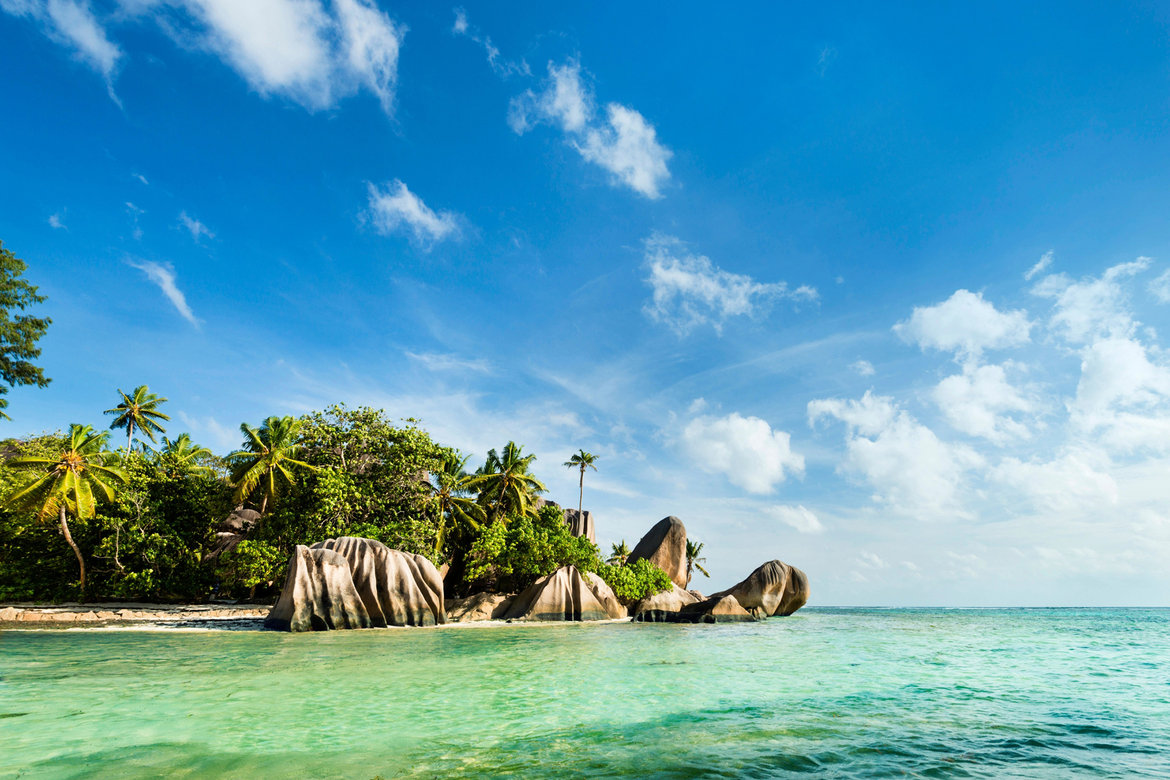 Photo Credit: ©Justin Foulkes/Lonely Planet
8. Santorini, Greece
For: Unfettered romance, sublime sunsets
Santorini's the sort of spot that might move you to marriage in the first place: visit this Cyclades isle with a beau, and you're bound to leave engaged. It oozes romance, with its pretty white houses tumbling down a part-sunken caldera. Stay in a boutique bolthole where you can sip Santorini wines on a private terrace while watching the sun sink into the glittering sea.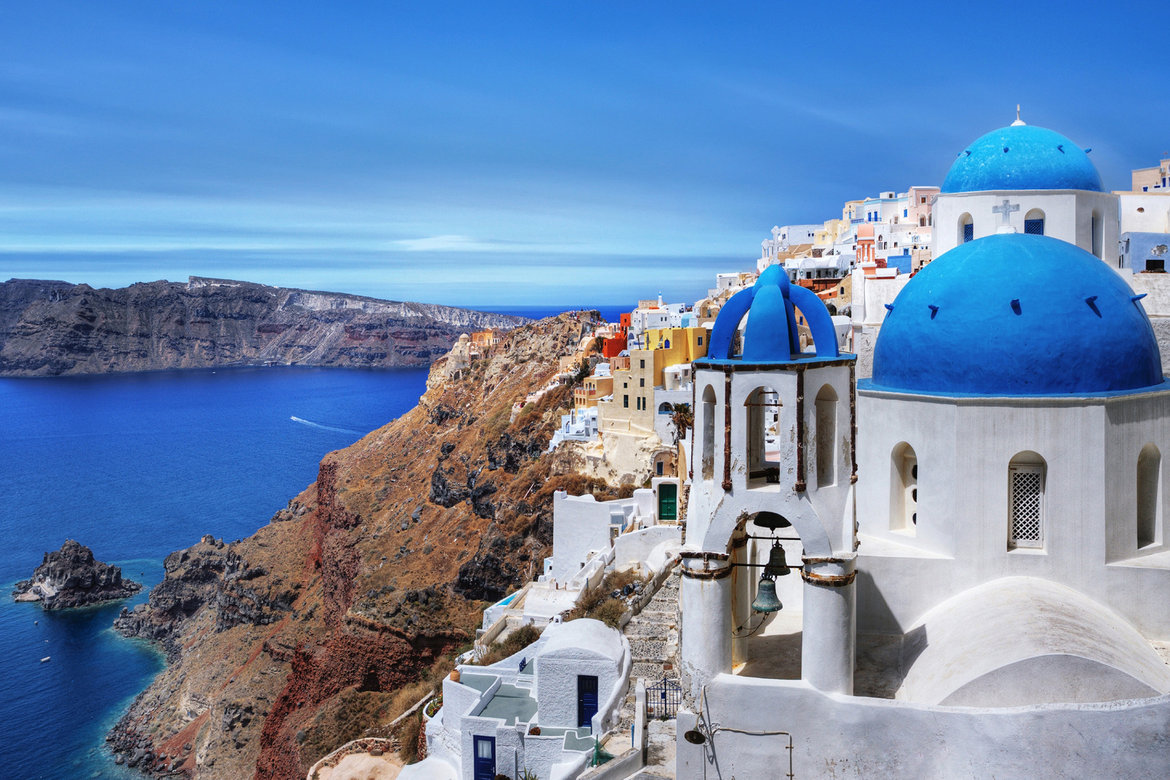 Photo Credit: ©Artie Photography (Artie Ng)/Getty Images
9. Tioman, Malaysia
For: Waterfalls, local life, sublime sand
West is best when it comes to beaches in Malaysia, and Pulau Tioman, 56km off the coast of Peninsular Malaysia, in the South China Sea, has some of the dreamiest. The fine sands and warm, crystal-clear waters fringe an adventurous interior of waterfall-filled jungle, while laid-back fishing villages ensure the island retains a local feel.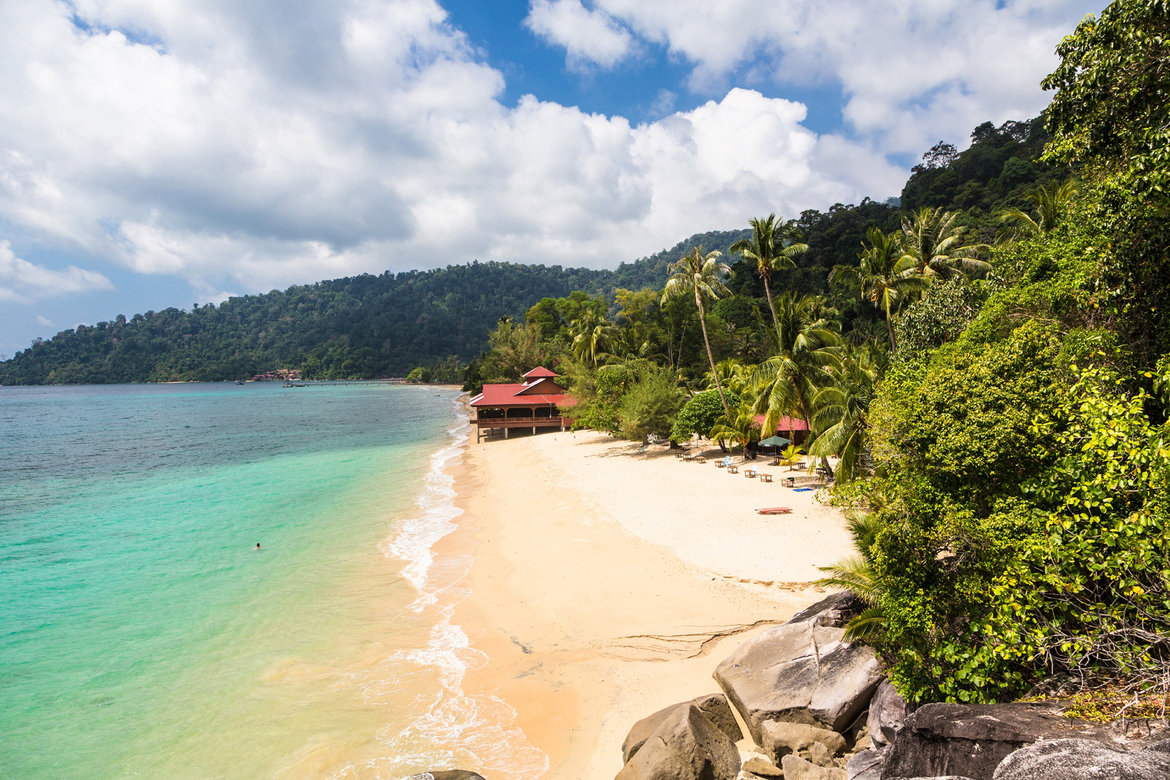 Photo Credit: ©Didier Marti/Getty Images/Moment Open
10. St Vincent & the Grenadines
For: All tastes, island-hopping
This Windward Islands group of 32 small isles is ideal for those who fancy a Caribbean boat experience but can't afford a private yacht. Public ferries hop down the Grenadines island chain, delivering on-deck local culture and the opportunity to find the island that suits you best, from unspoiled Union to exclusive Canouan.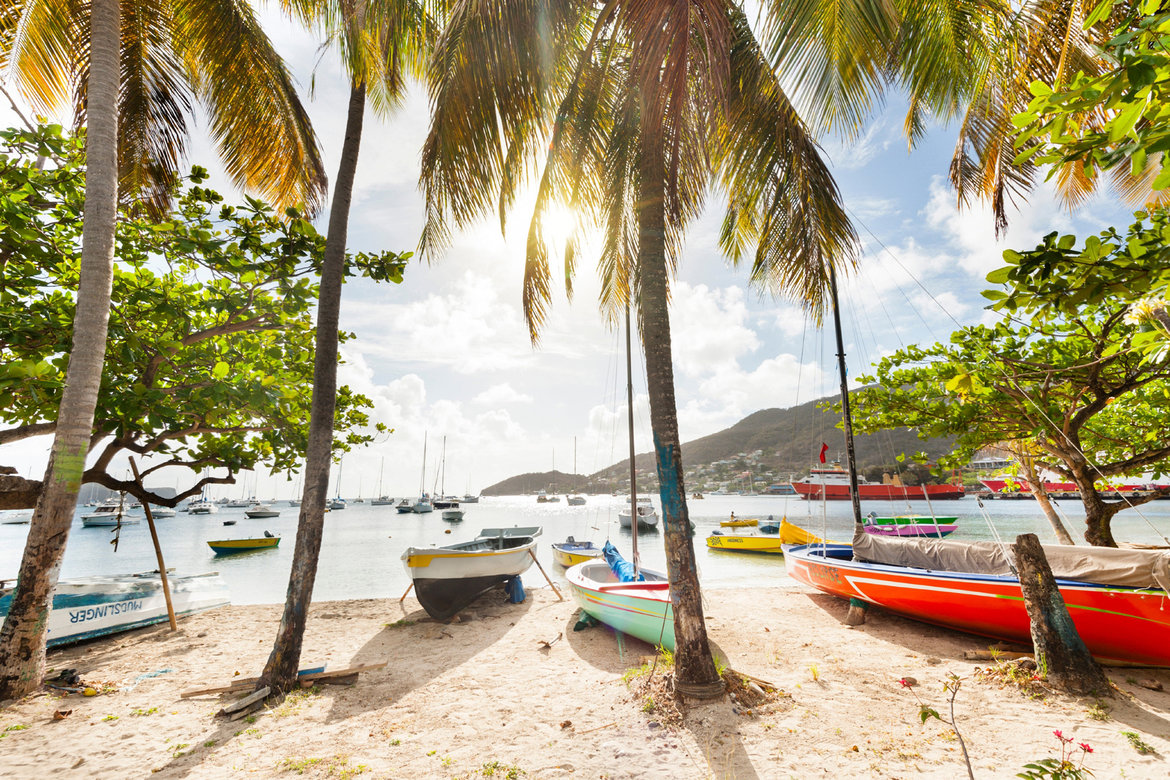 Photo Credit: ©Justin Foulkes/Lonely Planet
Reproduced with permission from The Honeymoon Handbook
, © 2017 Lonely Planet