Classic yet modern. A destination that felt worlds away yet close to home. Stunning in its simplicity. Lauren Kay Hailey and Chance Ashley Steven Holmes' November 9, 2013 destination wedding at Bighorn Golf Club in Palm Springs, CA had a killer band, flowers galore and top-notch photography, but it was their unusual desert setting that made it all their own.
With nearly 200 invited guests based in different regions of the Southwest, the couple sought to find a wedding location that wouldn't require too much travel time for everyone. Dependable weather and fun activities were also taken into consideration.
"At the end of the day, the one differentiating factor was the gorgeous desert oasis landscape of Palm Springs. So many of our friends had been getting married at various beaches and we just wanted something different," Lauren says.
Photo Credit: Shannon Wilsey
Resource: visitgreaterpalmsprings.com/weddings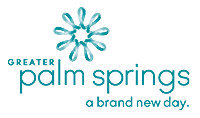 Images: