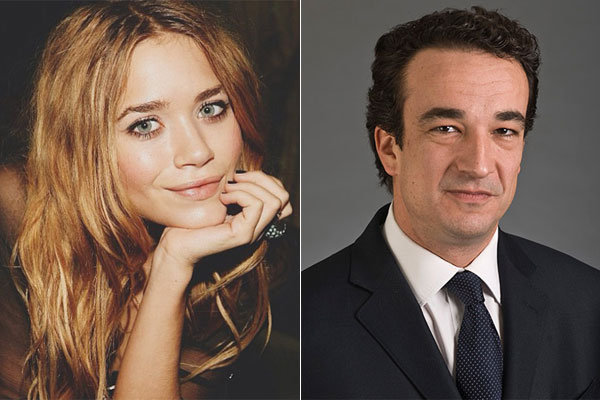 Photos courtesy of Instagram (left); The Carlyle Group (right)
We're checking off another couple from our 2014 prediction list — according to Us Weekly, Mary-Kate Olsen is set to marry her boyfriend of nearly two years, Olivier Sarkozy!
The unlikely pair — she's 27, he's 44 — went public with their relationship in 2012 at a Knicks game. Not long after, they moved into a $6.25 million townhouse together in New York City. Sarkozy, a multimillionaire banker who is the half-brother of former French president Nicholas Sarkozy, has two children from a previous marriage — Julien, 12, and Margo, 10 — and the former Full House star is ready to embrace her role as stepmother.
"Mary-Kate has made him a better father. She remembers all the kids' special events," a source told Us Weekly. "She thinks he's a great dad."
And Sarkozy has won over Olsen's family as well: "Mary-Kate's family thinks Olivier is the best thing to happen to her," an insider revealed. "They love him."
The actress-turned-designer was reportedly very involved with choosing her ring; she was spotted making several trips to Neil Lane's Los Angeles boutique back in December to narrow down her options. "She really likes cushion-cut diamonds, and all of the rings she has looked at are over five carats," a source told Page Six. No word yet on which ring she chose! The big question: Will she design her own wedding dress?
—Kristen Klein