Uncle Joey is getting married! Us Weekly confirmed that Dave Coulier — who most people remember as the ever-lovable comedian Joey Gladstone on the TV show Full House — is engaged to longtime girlfriend Melissa Bring.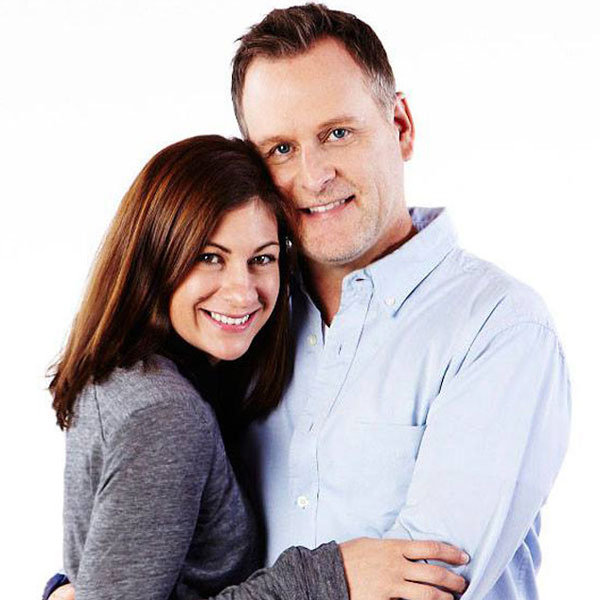 Photo Credit: Kyle Bring
The happy couple have actually been engaged since December and the proposal was just as goofy and adorable as Coulier's on-screen persona. He presented Bring with a ring box, telling her it contained "something to wear on their trip" to the Winter Classic in Detroit. After opening it, she asked, "What does this mean?" He responded, "I'll do whatever you want, forever."
A week later on New Years Day, when Coulier mentioned that Bring would be his wife soon, she told him he couldn't say "wife" yet because he hadn't even asked her to marry him. Cut it out — the quick-witted Bring sounds like a perfect match for the comedian! The groom-to-be laughed and finally said those four magical words: "will you marry me?"
He gushed to US Weekly that "Melissa has been my best friend since I met her nine years ago. I feel like the luckiest man on the planet. I get to marry my best friend, and she doesn't mind that I have a really bad gas problem." Now that's love!
Coulier, 54, and his photographer/producer fiancée plan to tie the knot on July 2nd in Bring's home state of Montana. The week-long festivities are rumored to include a pig roast, golfing, a day at the river, a night at the rodeo, and hiking and fishing in Yellowstone.
Fans hoping for a Full House reunion may be in luck. Coulier's rep confirmed to E! News that "The small but private wedding will include John Stamos, Bob Saget, Lori Laughin and Candace Cameron-Bure among others."
Congratulations to the future Mr. and Mrs. Coulier!
— Mary Gillen